Trick or Treat? Add funds bonus code extravaganza!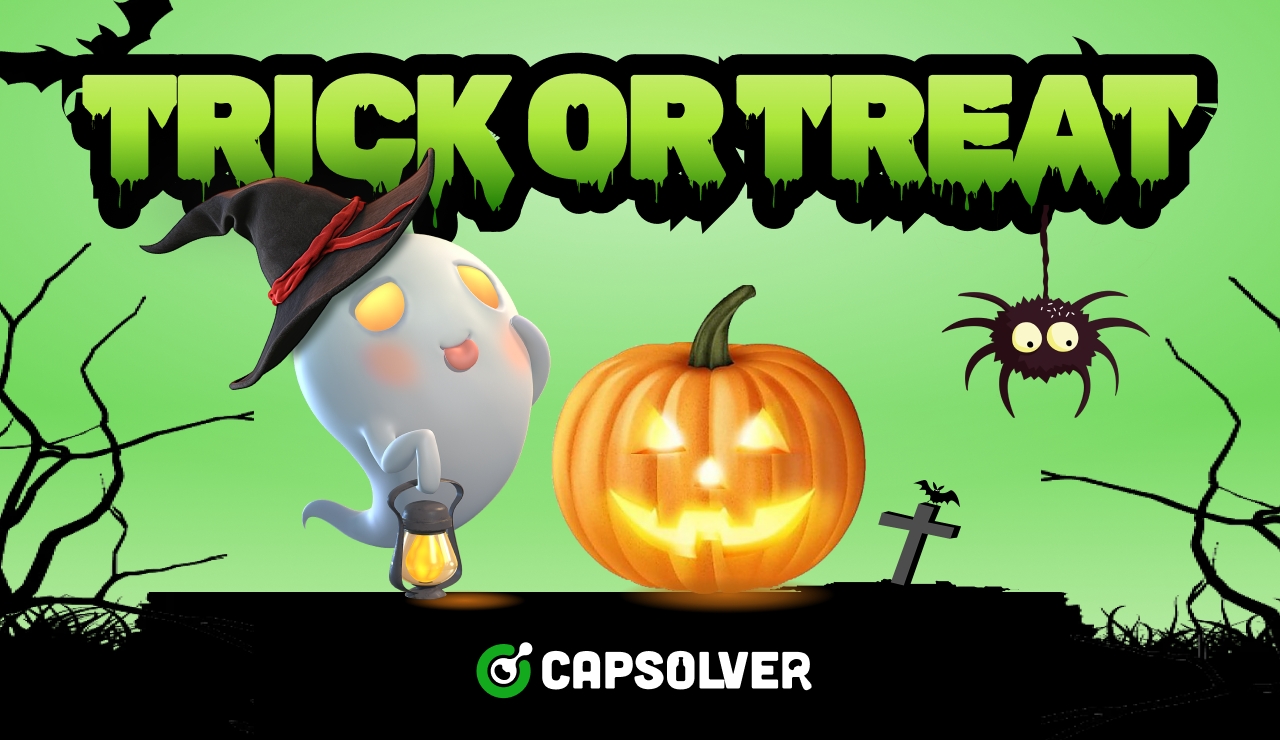 Spooky Halloween is creeping up, and want to know something horrifying? It's that Capsolver has prepared spine-chilling and thrilling Add funds bonus codes for everyone, with special bonus vanishing into thin air on November 2nd! Get on your broomstick and claim it now before it !poof! Disappears into the night...
Apply ballooning magic to your balance with the bonus code!
Is it really Halloween without surprises and spooks? No! Let Capsolver add some flavor to it! From now until November 2nd, use our TRICK bonus code or TREAT bonus code, and after add funds, you'll receive a different extra balance. All Capsolver users can participate.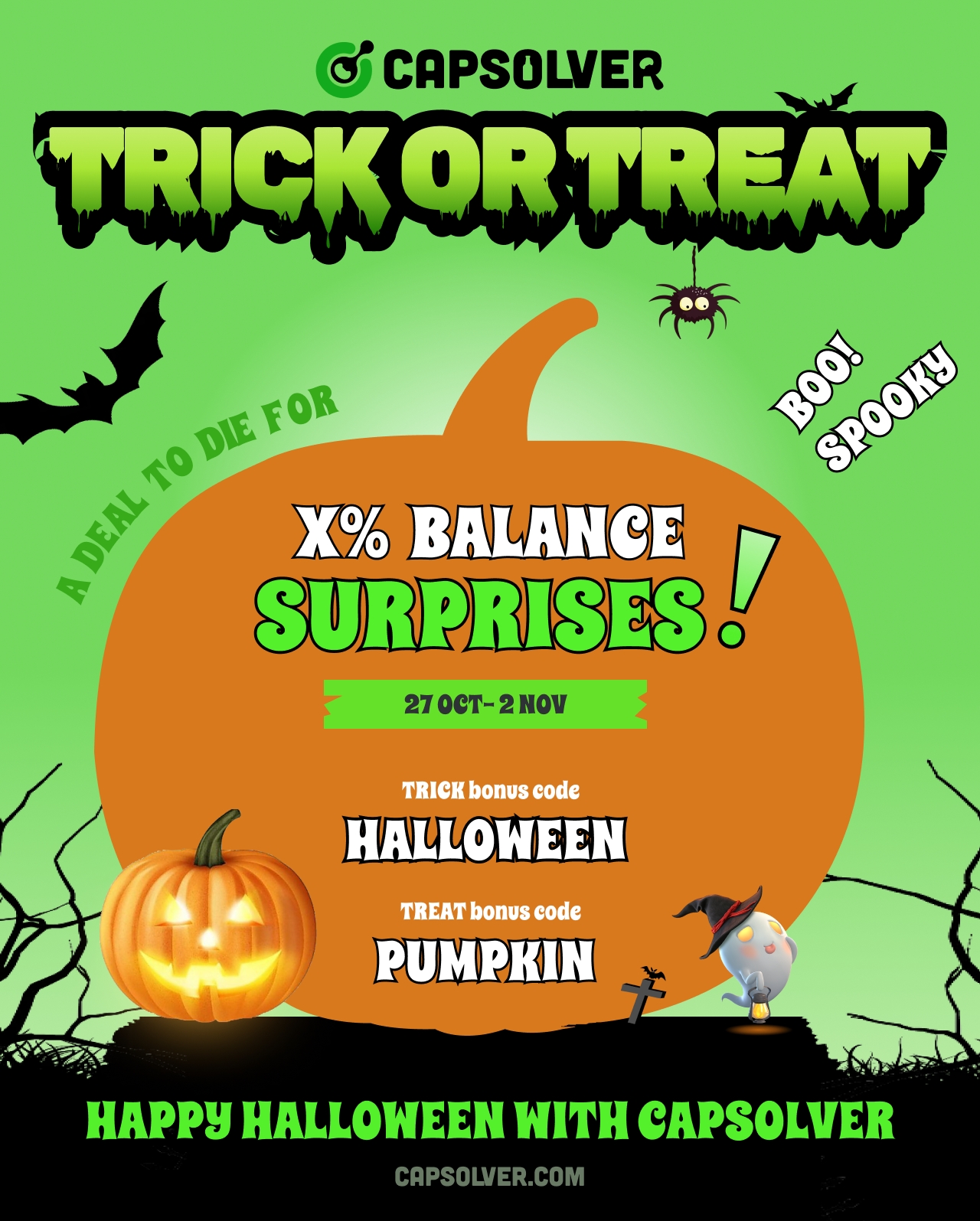 Boo! I won't tell you which bonus code holds the bigger surprise, you'll have to try it yourself. Remember, our event will officially conclude on November 2nd.
Happy Halloween! If you're unsure how to redeem your bonus code, take a look here: https://www.capsolver.com/blog/All/redeem-bonus-code-capsolver
What is capsolver?
Are we flickering jack-o'-lanterns? Are we witches riding broomsticks? No, we are a Captcha solver that is always available to provide captcha-solving services for everyone.
Capsolver is a dynamic player in the field of AI and machine learning solutions. Offering a suite of services including reCAPTCHA, FunCaptcha, DataDome, Anti-bot Solution, hCaptcha, GeeTest V3, and ImageToText, Capsolver caters to a wide range of business needs. With flexible and economical pricing models, unique selling propositions like high reliability and customizability, as well as programs designed to benefit users, Capsolver stands out as a comprehensive solution provider. Moreover, its commitment to easy integration ensures that businesses can access and benefit from their services with minimal effort. In the rapidly evolving digital landscape, Capsolver's robust and versatile solutions are a valuable asset for businesses striving to stay ahead.
What captcha service we support?
🖼️ Recognition
🛡️ Token
Happy Halloween to our customers and partners! Life without you would indeed be scary.
Capsolver Team 💜